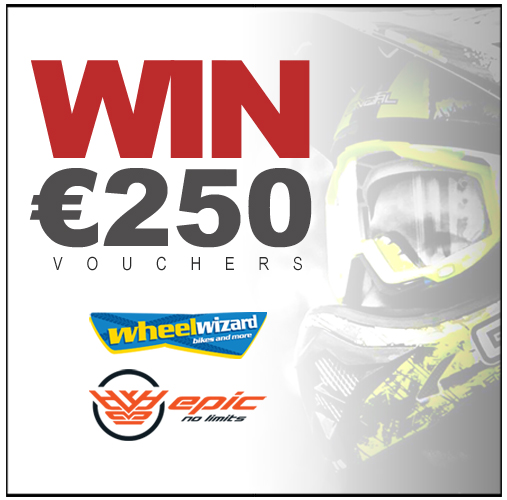 HOW TO ENTER
It's easy.  All you have to do is register for the 2017 Downhill race series and race.  Raffle tickets will be awarded based on the race points achieved throughout the series.  One ticket will be awarded for every 50 points.
Click here for race points structure
THE PRIZES
Our sponsors have been kind enough to provide us with 2 x Euro 250 vouchers.  Two lucky riders will take these home on presentation night.  The better your results the better your odds.
Terms & Conditions
Overall points will be rounded up to the nearest 50. The overall Elite winner will not be eligible to participate in the raffle. The first draw winner will have the right to choose from the 2 vouchers and will be eliminated from the raffle for the second draw. Riders must be present at the end of season presentation event in order to claim their ticket/s.